Beverage Cooler * TITAN TECH 1 Door Model BC-01 15.9 queue size / capacity of 460 liters.
One fridge door model BC-01.
Description
-ISO 9001:2015 CERTIFIED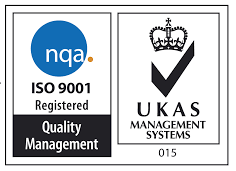 - External dimensions width 67 cm depth 64.2 cm height 199.8 cm
- The size, width 59 cm deep, 50.1 cm high, 158 cm
- Capacity Q 15.9 (460 liters).
- Thermal Insulation (Insulation): Polyurethane Foam 40 mm.
- Shelves 5th floor
- With wheels
- A 200-watt compressor (KULTHORN BRAND)


The refrigerant R-134a.
- Cooling system: (DIXELL BRAND) Electronic Thermostat.

- Cooling temperature 0-10 degrees Celsius at room temperature 32 degrees Celsius.
- The use of electricity 220-240 V. / 50 Hz.
- Net weight: 110 kg
- The cabinet white
warranty :
5 year warranty for compressor, 1 year warranty for electronic equipment.
Free delivery in Bangkok and surrounding provinces. Shipping freight rates charged by its size and weight, according to the transport requirements.